Asia Sport
HAGL will be awarded the championship, SLNA will be relegated?
(Country) – VFF Executive Board agreed to stop V.League 2021 after a meeting this afternoon (August 21).
Next week, the General Secretary of VFF and VPF will have a meeting with the clubs on this issue. The most interested question is whether V.League will recognize the championship and relegation team based on the current ranking?
According to a member of the VFF Board of Directors, the common spirit at this time is to cancel all the results of 12 rounds, without recording any achievements. It is very likely that there will be no champion and relegation team, because the tournament still has many rounds, so it is difficult to have any basis to recognize the current results.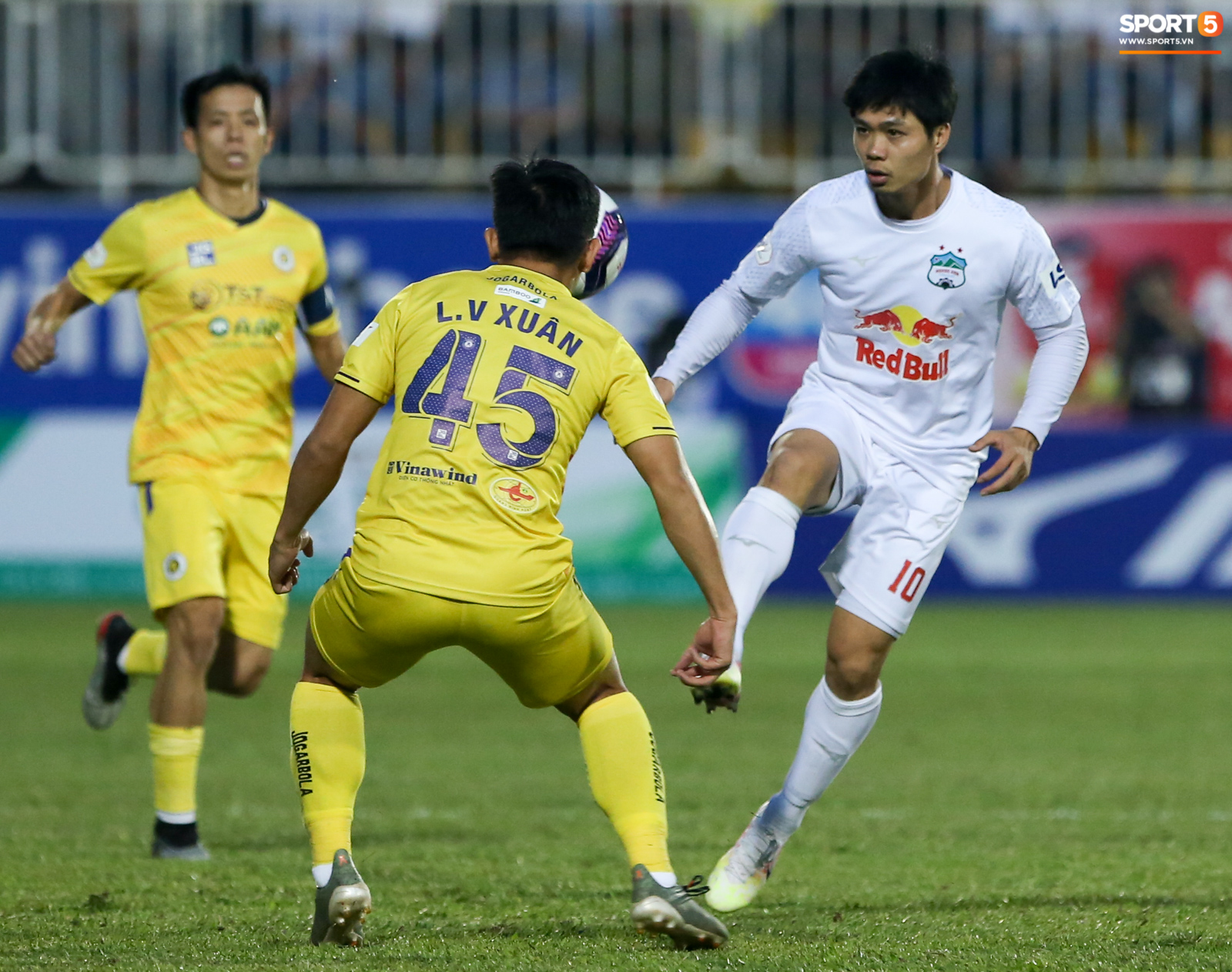 After 12 rounds, HAGL is leading the group with 29 points, Viettel is behind with 26 points. SLNA ranked last with 10 points. If you can't win the championship, this will be a pity for HAGL players when they play very well after 12 rounds.
In addition, VFF and VPF must find a team to attend the AFC Champions League and AFC Cup next season. There is currently no specific plan, if there is no team to attend, the participation in the next seasons of Vietnamese football will be greatly affected.
At the meeting on the afternoon of August 21, 15/16 members of the VFF Board of Directors came to an agreement to stop V.League 2021 from round 12. The only absentee was Mr. Tran Manh Hung, former chairman of Hai Phong Club.
Among these, 6 members representing the clubs agreed to stop V.League 2021 completely including Da Nang Club (Mr. Bui Xuan Hoa), HAGL (Mr. Nguyen Tan Anh), Hanoi FC (Mr. Nguyen Quoc Hoi), SLNA (Mr. Nguyen Hong Thanh), Than Quang Ninh (Mr. Pham Manh Hung) and Viettel Club (Mr. Do Manh Dung).
Previously, during the time VPF sent the organization plan at the end of July 2021, 6 clubs proposed to cancel the V.League including Hai Phong, SLNA, Nam Dinh, Binh Duong, Hong Linh Ha Tinh, and Saigon FC.
Thus, a total of 11 clubs had the idea of ​​stopping the V.League altogether. The 3 clubs that have not yet commented are HCMC, Binh Dinh and Thanh Hoa clubs.
The decision to cancel the tournament according to the VFF BCH is to minimize financial losses and help teams have time to prepare for the 2022 season.
V.League 2021 is suspended from May 7, right before round 13. VPF planned to have the tournament organized again on July 31, but could not do so due to the heavy impact of the Covid-19 epidemic.
VFF and VPF then postponed the tournament to February 2022 but faced strong objections from Hai Phong club president Van Tran Hoan.
Hieu Luong


Source link: https://toquoc.vn/huy-vleague-2021-hagl-se-duoc-trao-chuc-vo-dich-slna-xuong-hang-402021218191147313.htm